Earlier this year we wrote a blog post on Corigin's Summer of Construction Tech. We were fortunate to have two MBA Associates, Shuni Liu and Tait Kaplan, join us for the summer as we conducted deep dives into four sub-sectors within Construction Technology.
Those sectors were:
3D Printing
Computer Vision
Construction Labor Marketplaces
Construction Equipment & Material Marketplaces
In order to educate ourselves on the technology landscape we interviewed over sixty experts and startups in this space. We found that innovation is starting to happen in use cases that need it the most, such as real time progress monitoring, staffing, simplifying the supply chain, and build efficiency. We also realized how intertwined the construction and real estate industries are as it relates to technology.
The biggest challenge in Construction Tech is the adoption itself, which winds up leading to fewer companies with the ability to raise large amounts of capital.
Nevertheless, innovation and willingness-to-adopt is increasing, and it feels like we might be on the cusp of a shift in thinking about technology in the industry similar to what the property industry has been going through these last few years.
We're proud and excited to share our thoughts and research with you in the attached deck. You can also find a long-form blog post that we published with Propmodo here. If you have any thoughts or questions, please don't hesitate to reach out, we look forward to hearing from you!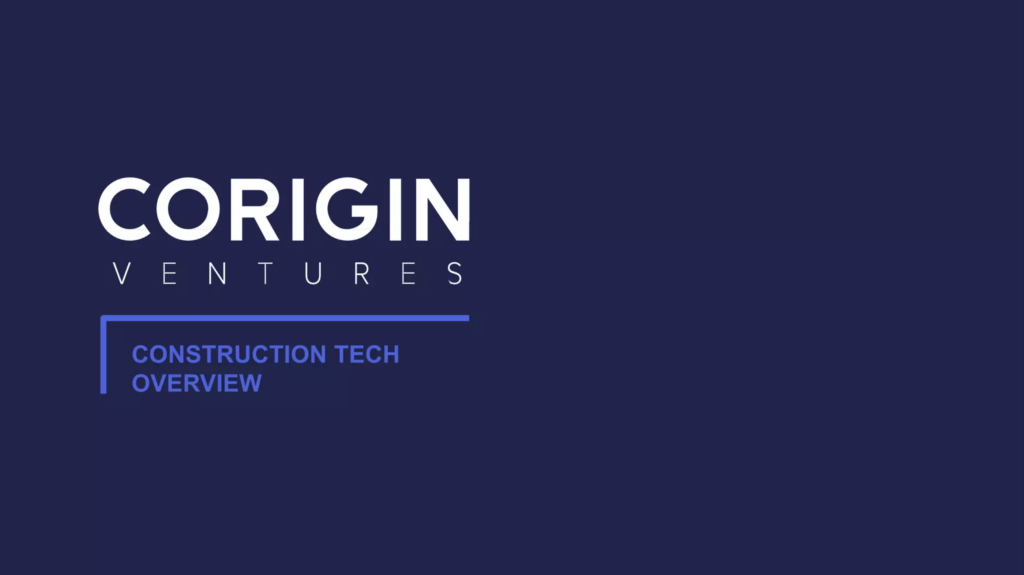 To keep up with the latest from Alpaca, connect with us on Twitter, Instagram, and LinkedIn @alpacavc, subscribe to our bi-weekly newsletter The Rundown here, or by reaching out directly to [email protected].
Disclaimer:
Alpaca VC Investment Management LLC is a U.S. Securities and Exchange Commission-registered investment adviser. Alpaca VC Investment Management LLC is committed to diversity and inclusion in the workplace. We prohibit discrimination and harassment of any kind based on race, color, sex, religion, sexual orientation, national origin, disability, genetic information, pregnancy, or any other protected characteristic as outlined by federal, state, or local laws.