Investigating the current and future state of global e-commerce supply chains.
This post is part of a five-part Field Study by Alpaca exploring the current state of global e-commerce supply chains and the opportunities we see ahead. Use these quick links to read the entire series: Part 1: Global Supply Chains, Part 2: Delivery, Part 3: Cross-Boarder, Part 4: Returns, Part 5: Conclusion.
Over the last year, our Field Study on the Global E-Commerce Supply Chain has covered key areas of interest for Alpaca:
1. Enabling Prime-like delivery for emerging brands (Part 2)
2. End-to-end software solutions that enable cross-border sales (Part 3)
3. End-to-end solutions for e-commerce returns and circularity (Part 4)
We have invested behind two of the three themes so far as well, with investments into the cross-border, asset light global 3PL, Mayple; and the returns-to-recommerce platform, Arrive.
More potential deals are in the works, and we are always looking to investigate rockstar founders put on this planet to disrupt the status quo in the moth-eaten industry that is commerce supply chain logistics.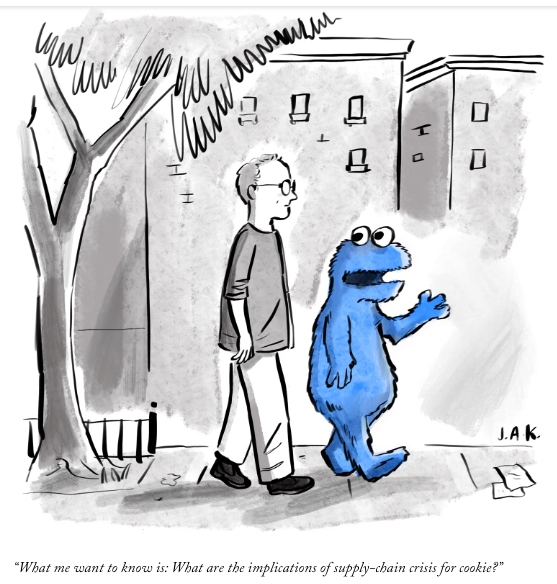 Assuming these areas are "covered," what now?
I asked some of my most trusted VC friends to weigh in with me on 2023 and the year ahead in supply chain, and I am excited to share what they had to say about excess inventory, sustainability, visibility, and much more in my latest contribution to Forbes.
To keep up with the latest from Alpaca, connect with us on Twitter, Instagram, and LinkedIn @alpacavc, subscribe to our bi-weekly newsletter The Rundown here, or by reaching out directly to [email protected].
Disclaimer:
Alpaca VC Investment Management LLC is a U.S. Securities and Exchange Commission-registered investment adviser. Alpaca VC Investment Management LLC is committed to diversity and inclusion in the workplace. We prohibit discrimination and harassment of any kind based on race, color, sex, religion, sexual orientation, national origin, disability, genetic information, pregnancy, or any other protected characteristic as outlined by federal, state, or local laws.